Warranty providers are used for service contracts in deals. Once you have warranty providers added, you can add warranty plans.
To add or edit warranty providers click File, then click Setup.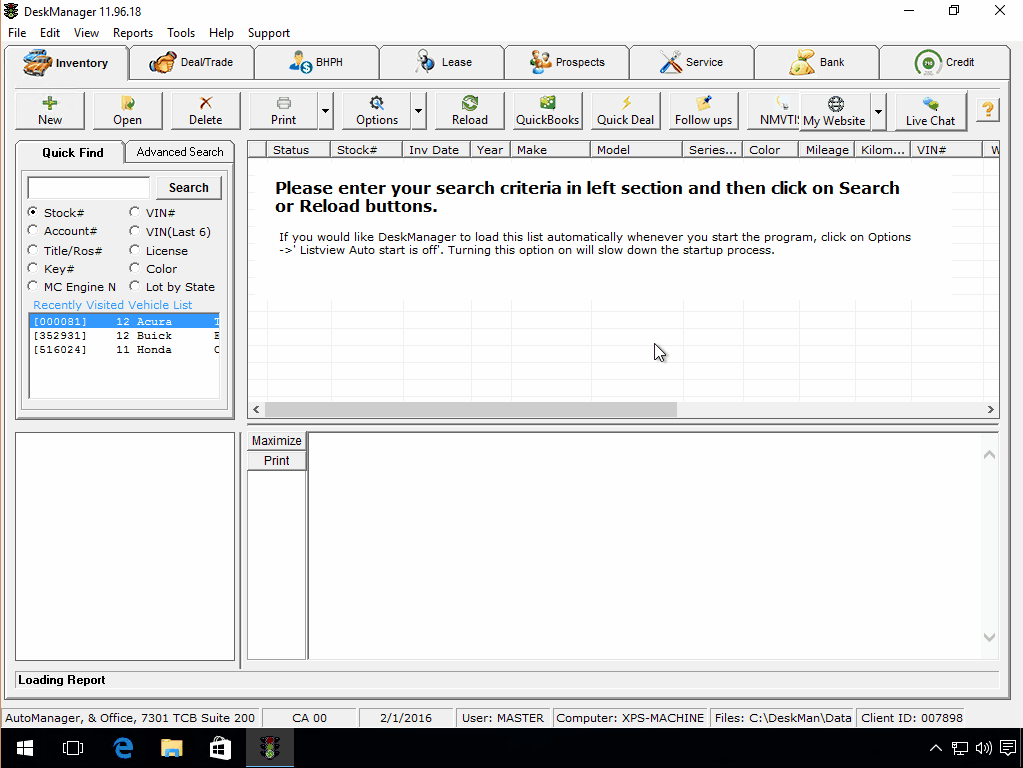 Next click Warranty Providers under the Third Party section in setup.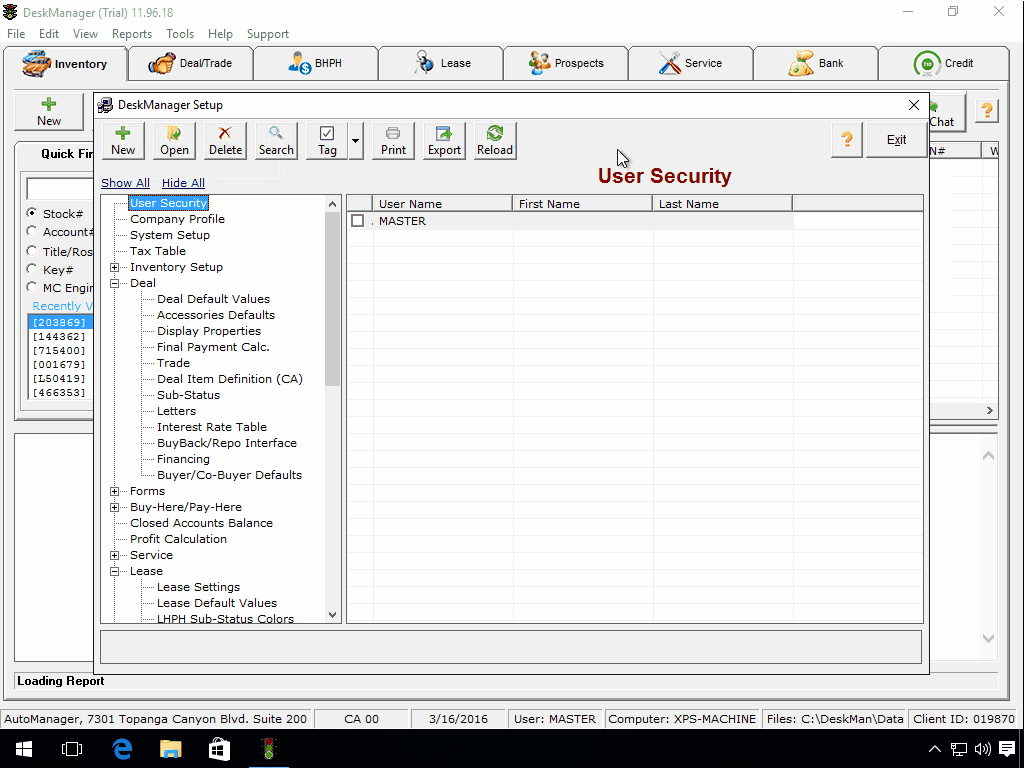 To add a new warranty provider click New.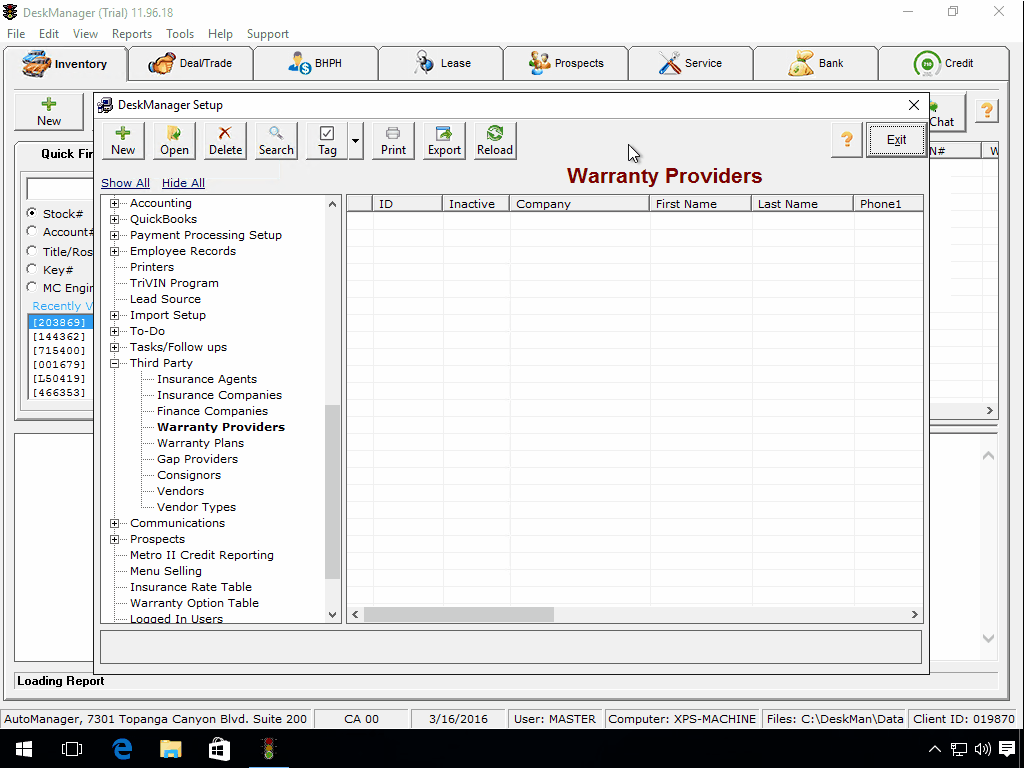 Fill in the information about that warranty provider, then click Save.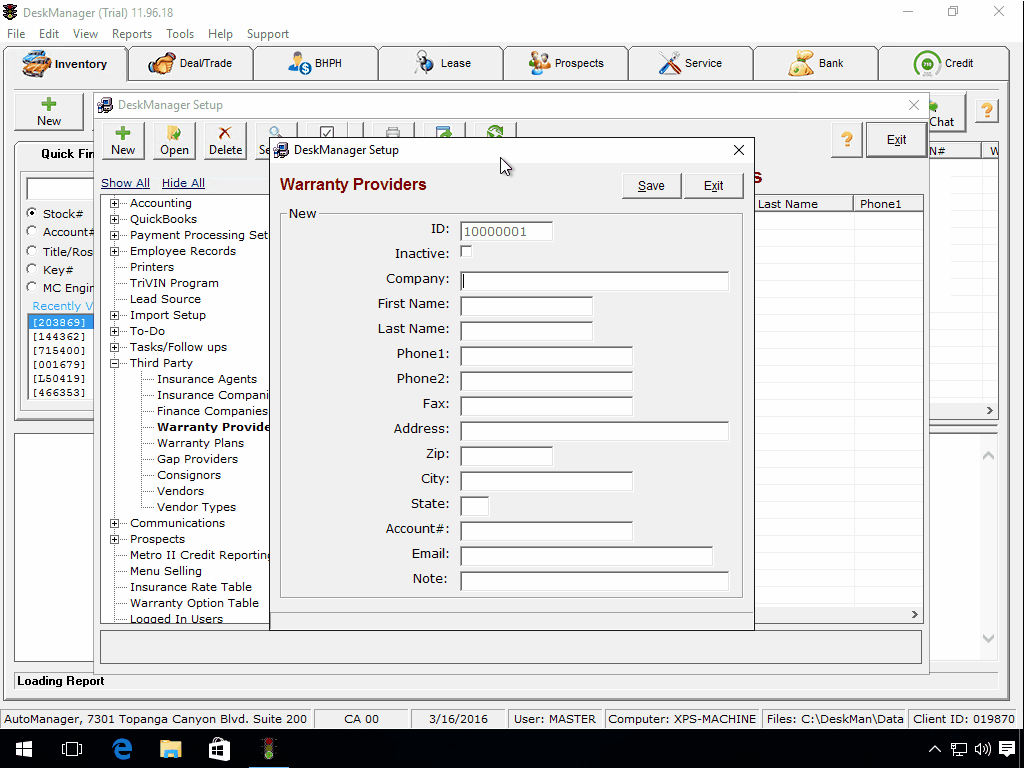 To edit an existing warranty provider double click on the provider in question, edit the information necessary, then save your changes.