The mechanical settings on an Okidata determine where a form feeds through the printer. As part of the initial Okidata setup process, you'll need to configure these settings to ensure your Okidata feeds its forms to the position DeskManager Online expects.
Prior to printing to your Okidata in DeskManager Online you will also need to configure the internal settings, add an entry to your print server properties, and configure the correct driver:
Configuring Okidata Internal Settings
Configuring Okidata Print Server Properties
Configuring the Correct Okidata Driver
Configuring the Mechanical Settings
First, slide the left guiderail as far to the right as possible.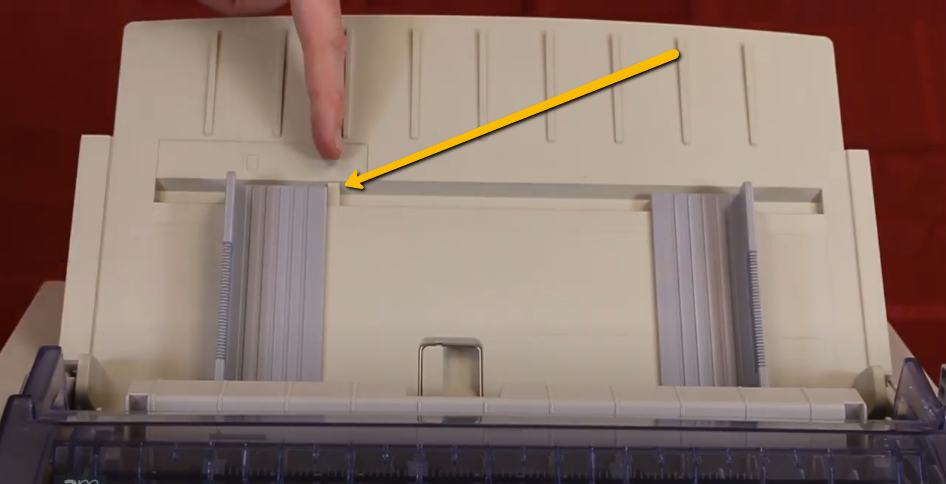 To the right of your Okidata's plastic shield is a small gray lever. This controls the paper feed. Ensure that the paper feed lever is standing straight up in the middle position.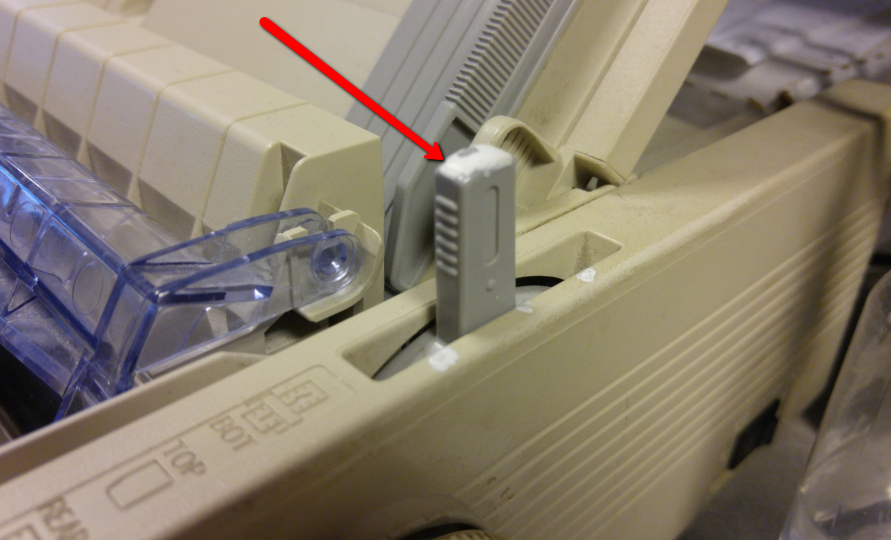 Inside your Okidata, look for a small blue lever by the ink ribbon. This lever adjusts the print head. Beside this lever is a series of notches numbered from 1 to 5 on the ink ribbon cartridge. Set the blue lever to at least 3. If you want your contracts to print darker, increase this to 4 or 5.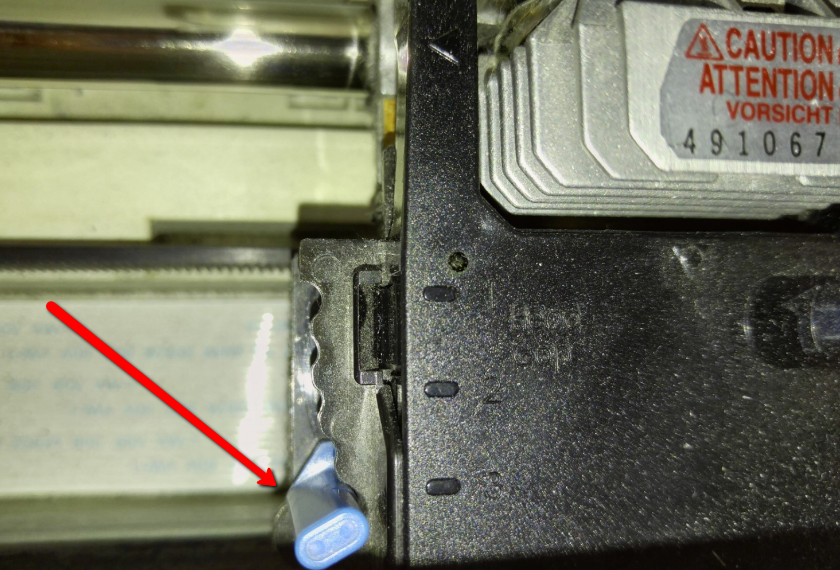 If your ink ribbon notches are instead numbered from 1 to 3, align the blue lever to at least 2. If you want your contracts to print darker, increase this to 2.5 or 3.
Now locate the red M line on the plastic shield of your Okidata. You will need to adjust your Okidata so the top of each form will line up with this red M line.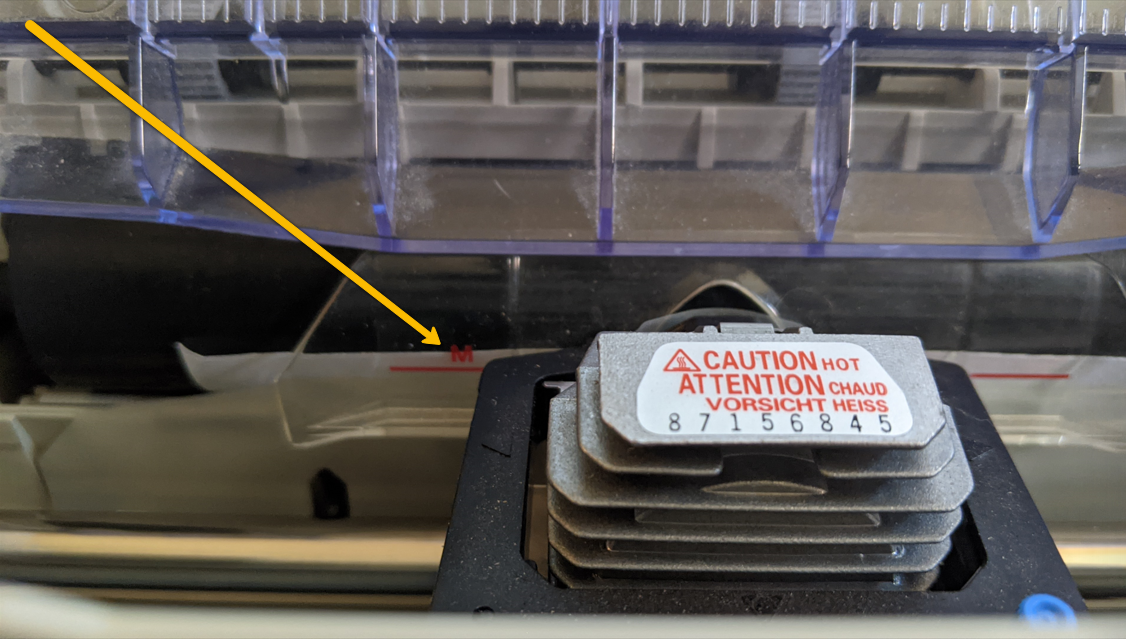 To do so, insert a paper into your Okidata. Hold SHIFT, then press LF continuously to adjust the top of form. Continue adjusting until the top of form lines up with the red M line.

If your Okidata stops adjusting the top of form but is not yet lined up, the paper may have been fed too far or too little. Eject the paper by pressing FF/LOAD. Now reinsert the paper and continue adjusting as needed.
Your Okidata is now mechanically configured to print through DeskManager Online.