---
DeskManager Online offers payment processing through Worldpay and Global Payments Integrated.
By processing payments directly within DeskManager Online, you'll avoid the complexity of payment processing software and ensure your open accounts are always up to date.
Once you've completed the payment processing setup procedure, read our article on collecting payments here:
To get started, first click the Settings cogwheel located at the bottom of the leftmost sidebar.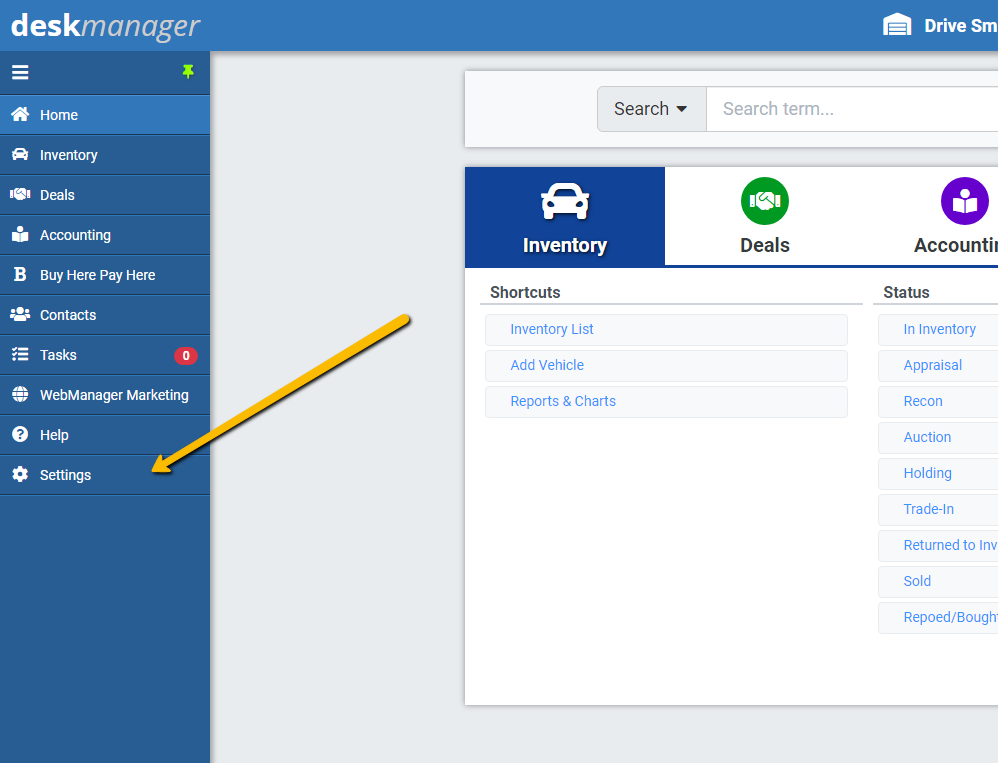 Under the Integrated Vendors category, click Payment Processing.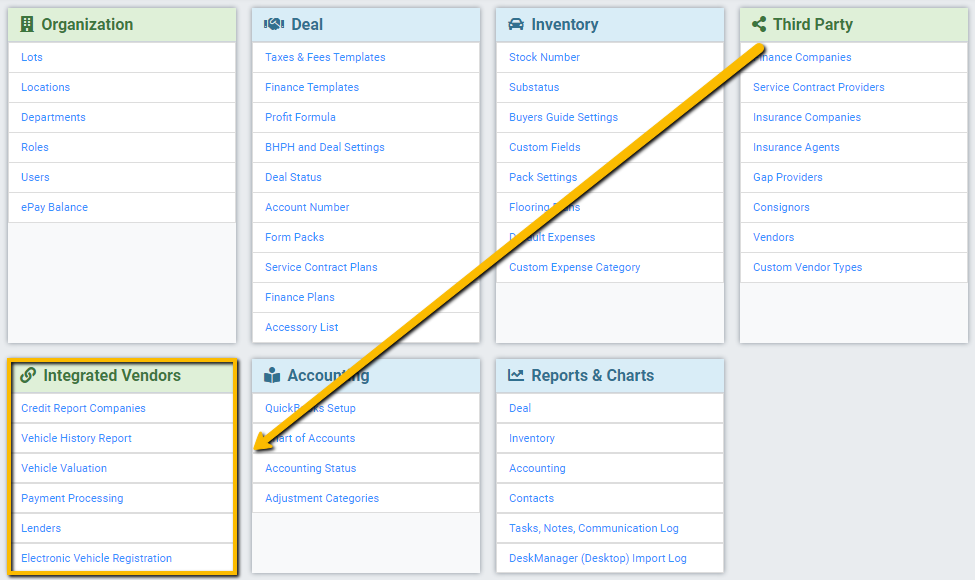 Now select your Payment Processor from the drop-down menu.
Worldpay
Enter your Payment Processor Setup and/or Hosted Checkout Setup credentials. These credentials are provided by Worldpay. Contact your Worldpay representative for setup assistance, if needed.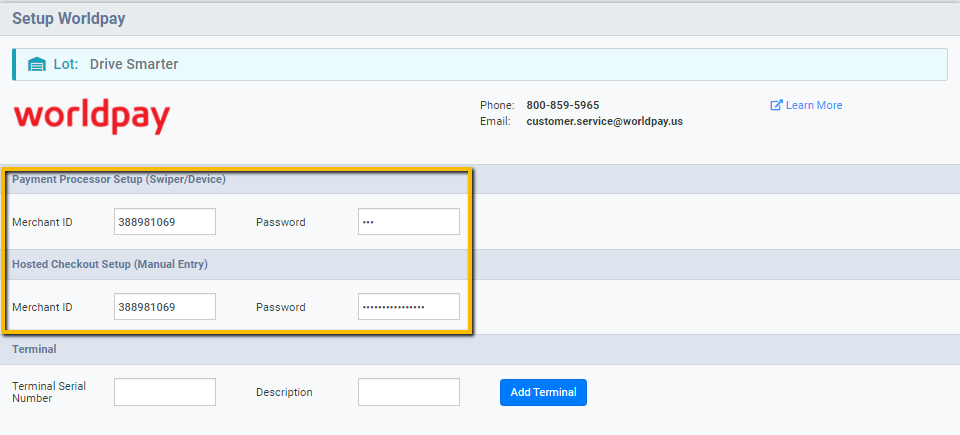 Under the Terminal section, include the Serial Number found on the back of your POS device.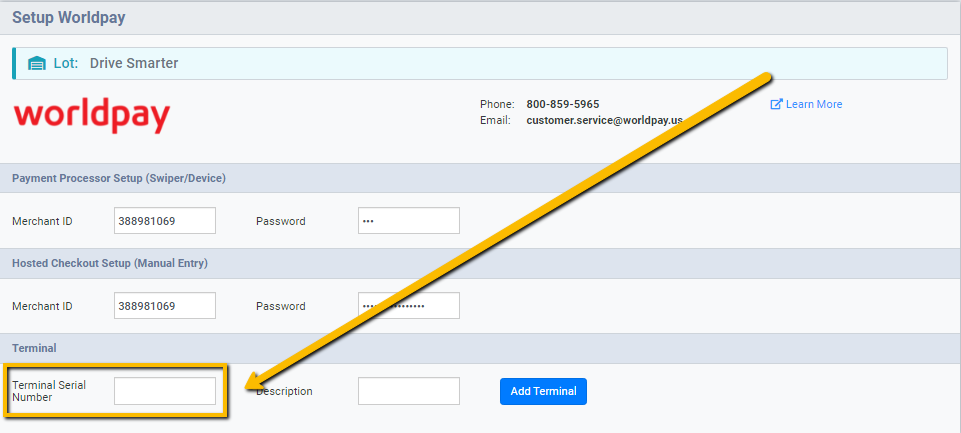 Add a description about this POS device, such as its location.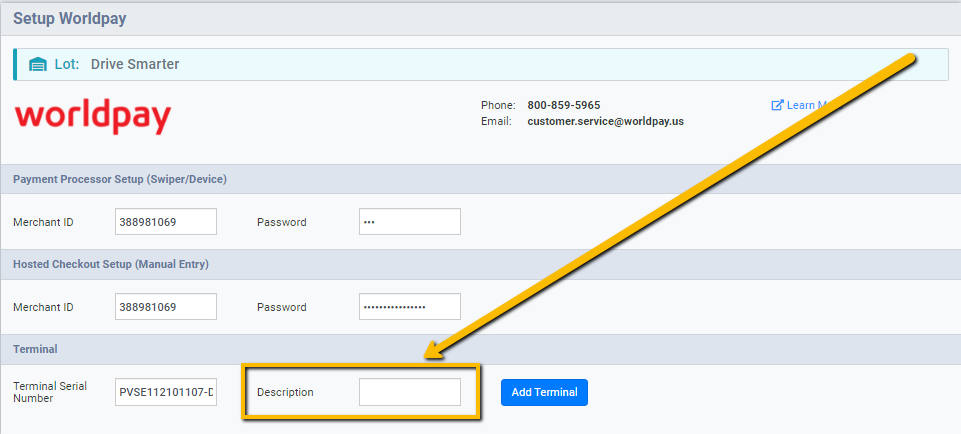 Then click Add Terminal.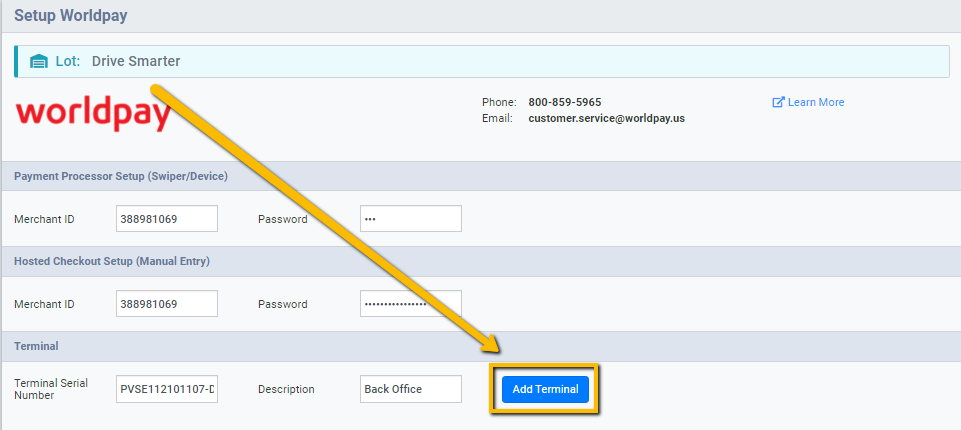 Your terminal should be added below. Once done, click Save in the top-left.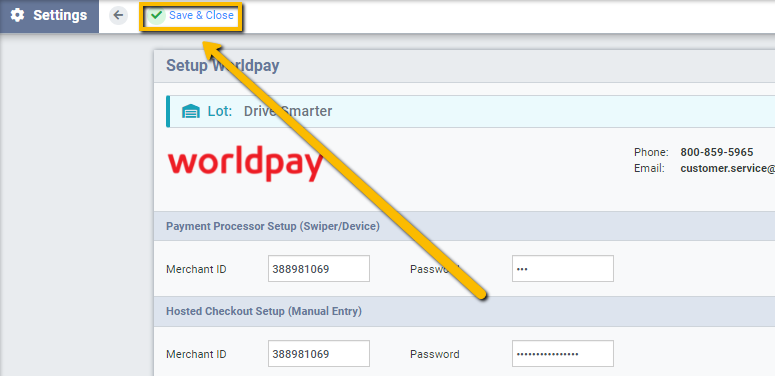 Global Payments Integrated
Global Payments Integrated provides the account tokens for your main merchant account and debt collection merchant account, if you have one. Contact Global Payments Integrated for this information and setup assistance, if needed.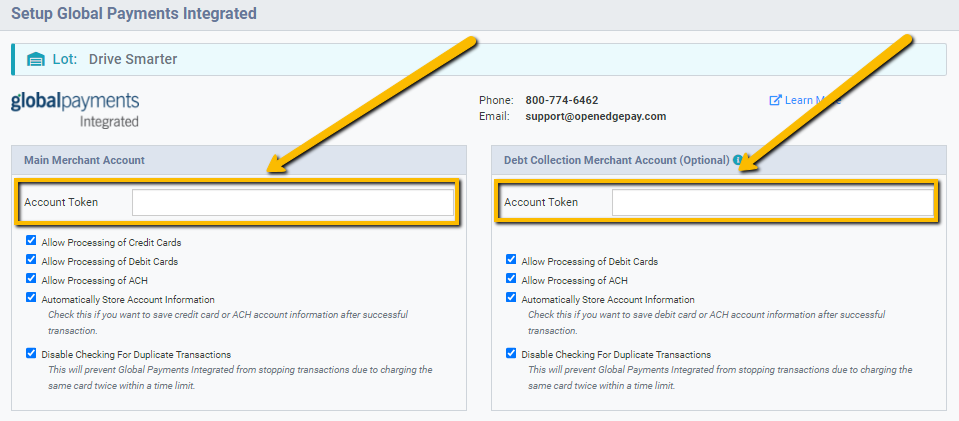 If you want to limit your payment processing options, such as not accepting debit cards, then uncheck the corresponding Allow Processing box.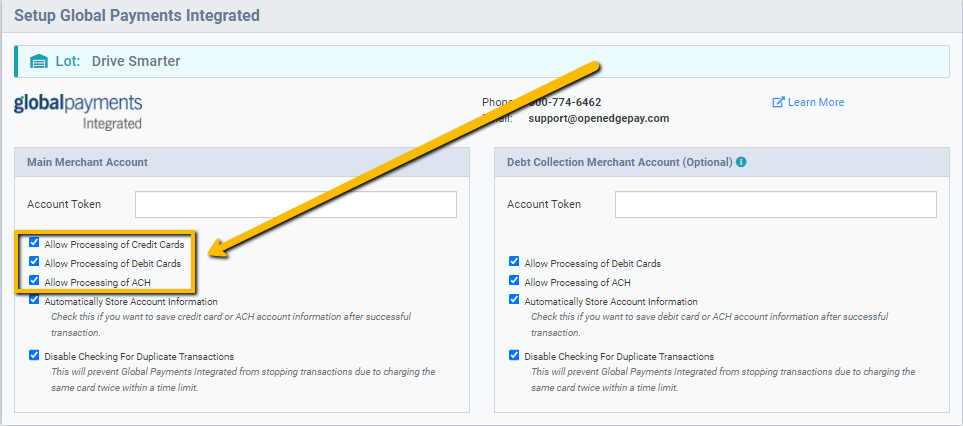 If Automatically Store Account Information is enabled, then DeskManager Online will automatically save customer payment information after an initial transaction.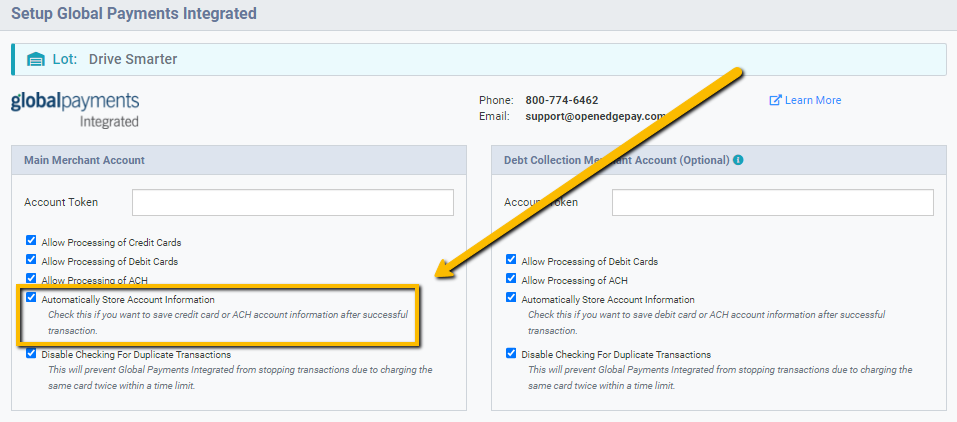 By default, duplicate transaction protection is disabled. If you uncheck the box and enable duplicate transaction protection, Global Payments Integrated will not allow you to charge the same card twice within a short period of time.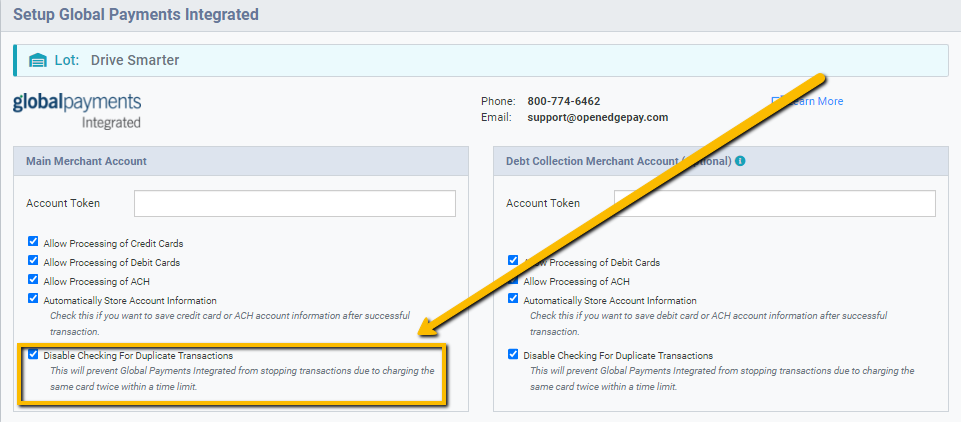 Once complete, click Save in the top-left.