If you are offering insurance through an insurance company, you can add both the company and agent to DeskManager Online. Doing so in advance means you can pull the company and agent information with a single click, rather than having to enter the information while desking a time-sensitive deal.
Adding Insurance Companies and Agents in Advance
First, click the Settings cogwheel located at the bottom of the leftmost sidebar. Under the Contacts category, select Insurance Companies.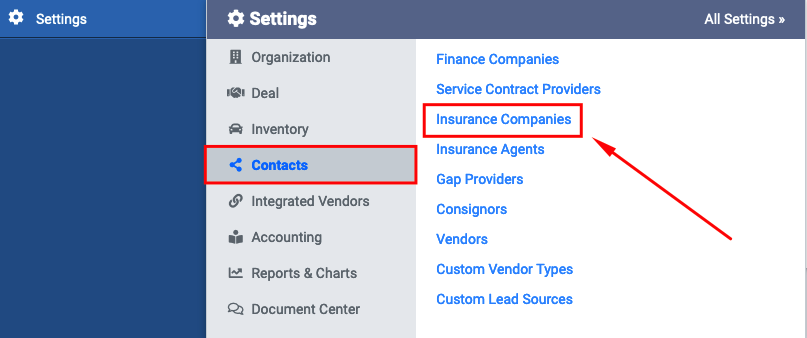 This list displays every insurance company currently in the system. To add a new insurance company, click Add New.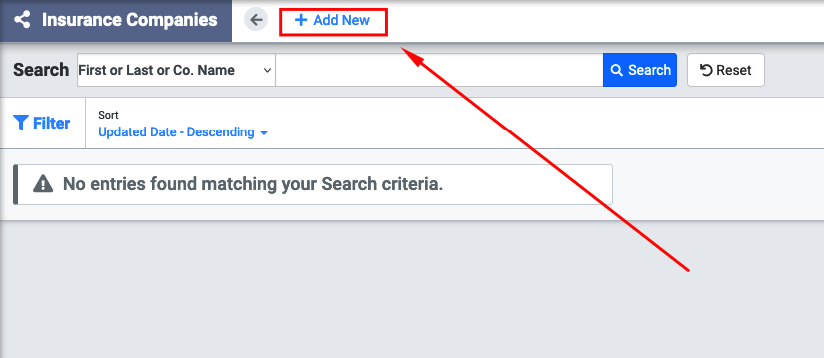 In the General tab, include the company name, contact information, and address.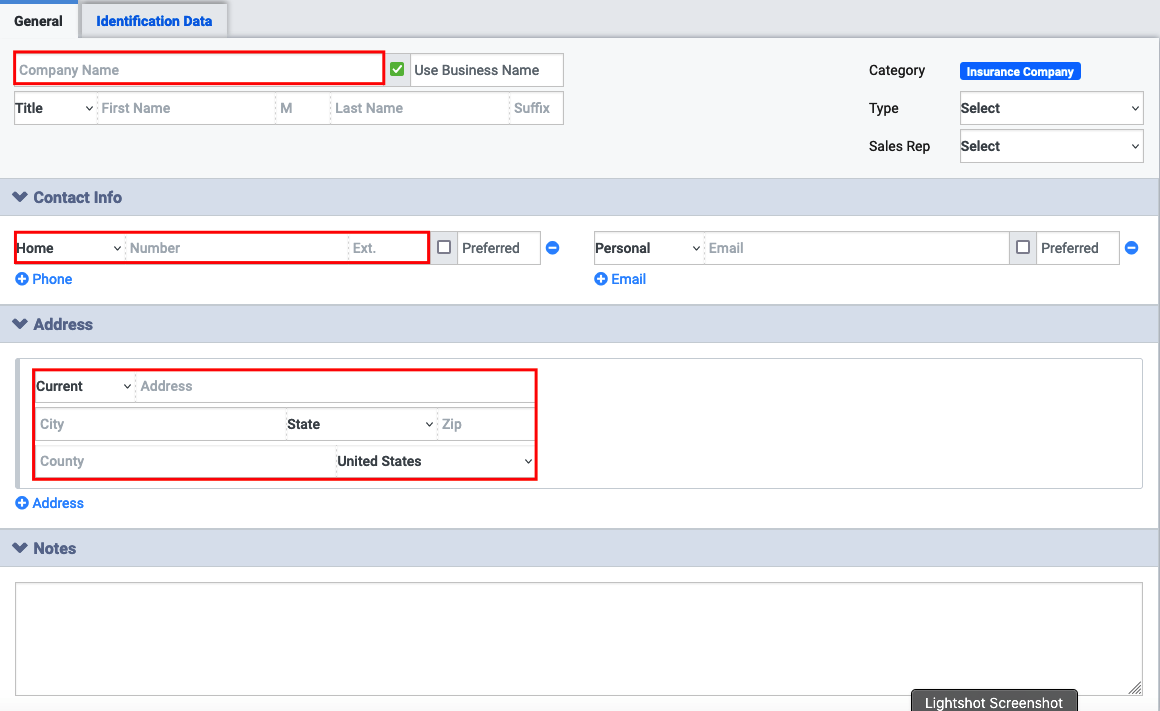 If you have an insurance agent associated with this company, include their first and last name. This will add the insurance agent to your insurance agent list.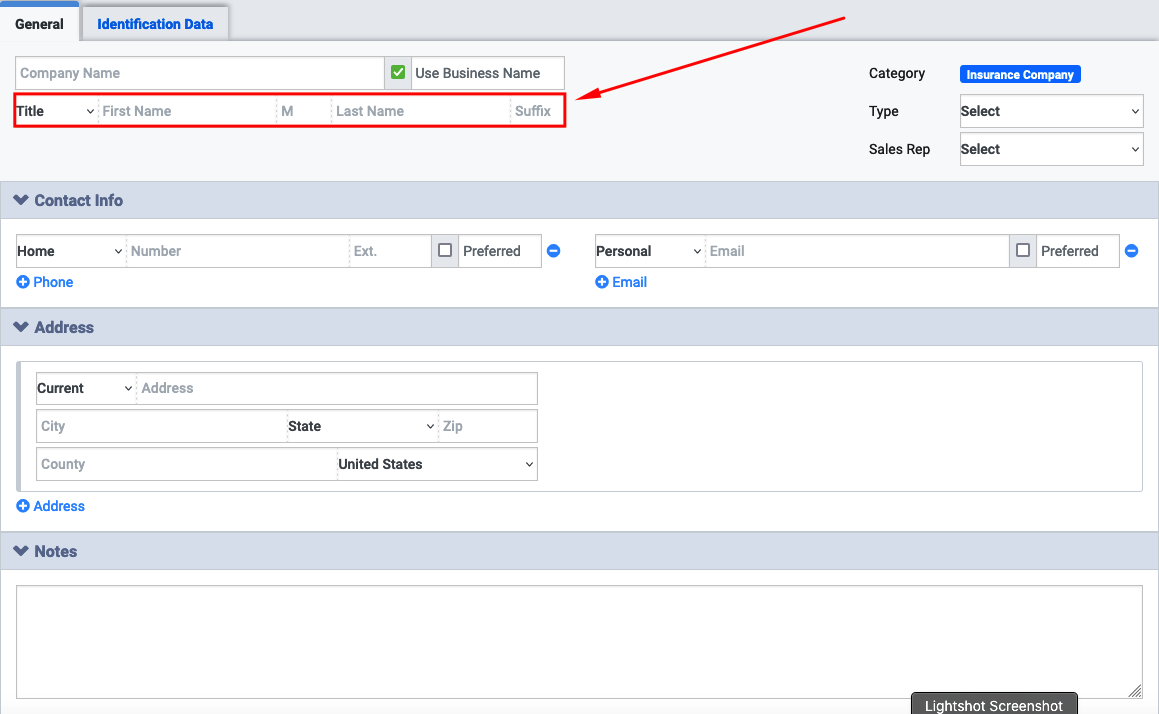 Click on the Identification Data tab in the top-left.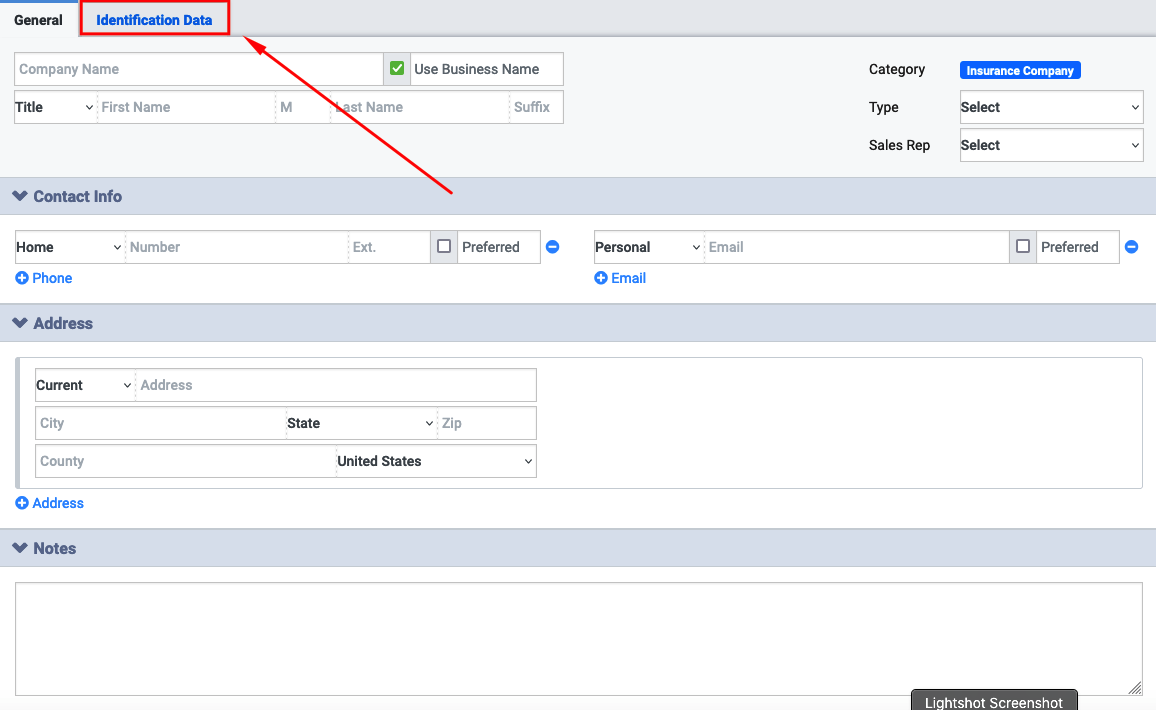 Include any pertinent identification data, such as an account number or license number.

Then click Save in the top-left to finish adding this insurance company.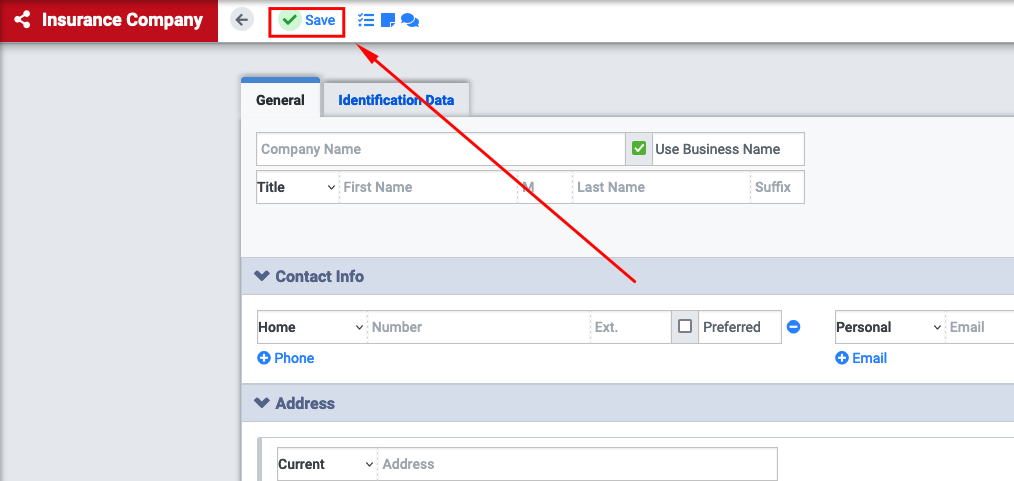 Next, navigate back to the Contacts category and click Insurance Agents.
This list displays insurance agents, whether or not they are associated with an insurance company. If you need to add an insurance agent but not associate them with an insurance company, you can click Add New to add them now.
Adding an Insurance Company or Agent from a Deal
First, navigate to the deal. Then click on the Insurance tab.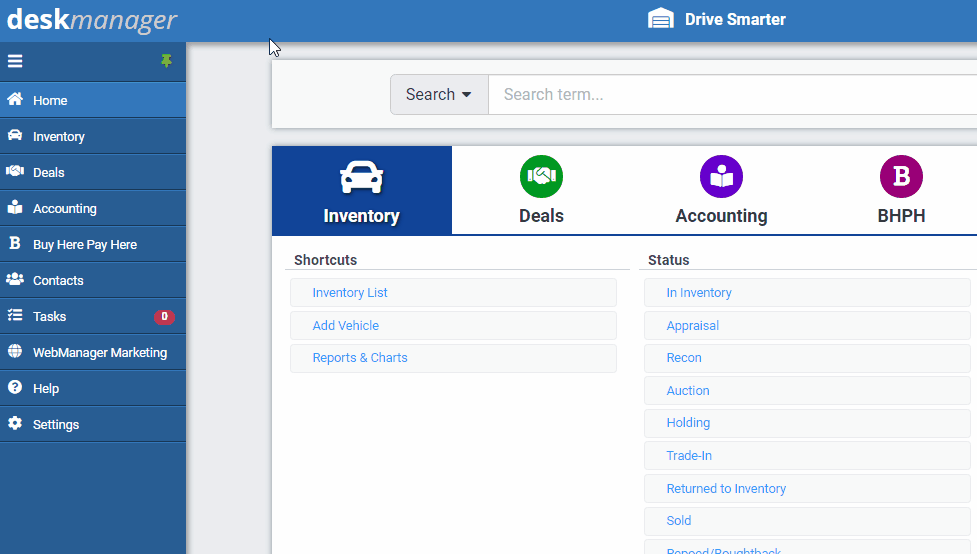 To pull an insurance company or agent you've added to the system in advance, click the three blue dots on the associated field. Then pull the company or agent from the list.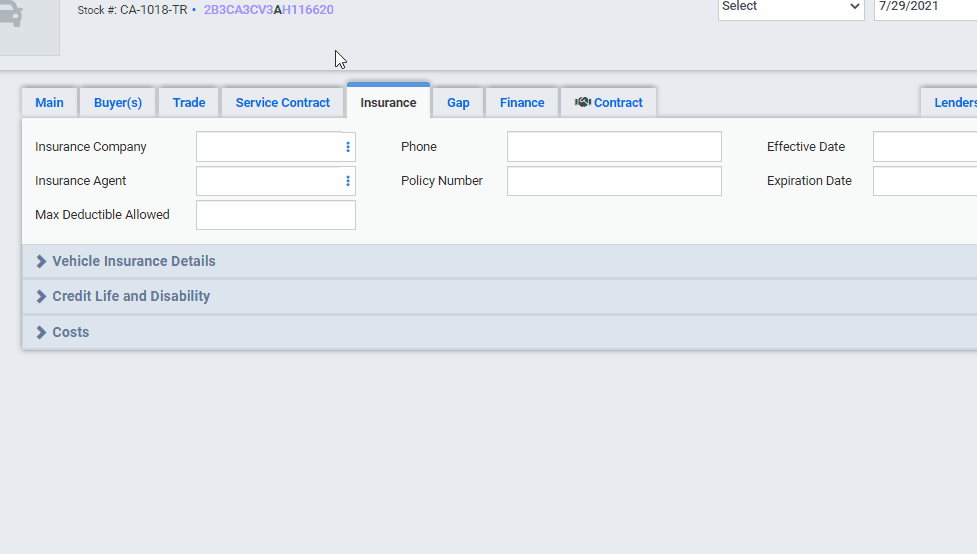 If you have not yet added the insurance company or agent associated with this deal, click the three blue dots and then select Add New to add them now. Once they are added, they will always be accessible from this list.

You can also type the company or agent in the field. This is not recommended as different users may type the names in different ways, throwing off your contracts and reports. Additionally, agents and companies applied to a deal this way will lack identification data and addresses.