---
To automatically apply a pack amount to current or future vehicles, take a moment to configure your lot's pack settings.
The pack settings will apply to the lot you're currently logged in to. If you have multiple lots, you can view and change your current lot along the top bar.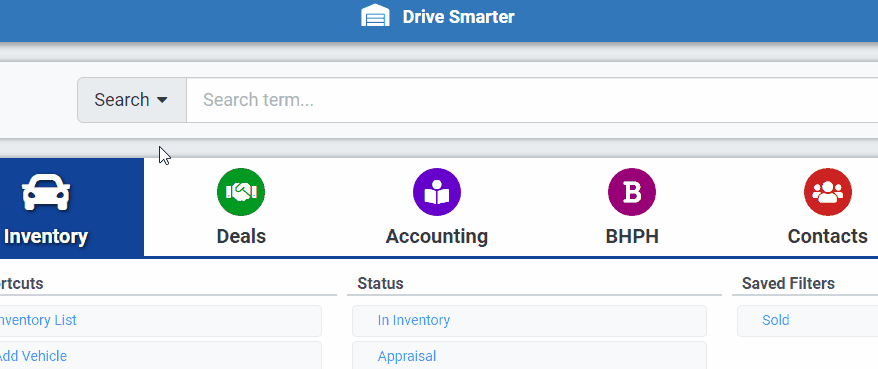 How to Add Pack
First, click the Settings cogwheel located at the bottom of the leftmost sidebar.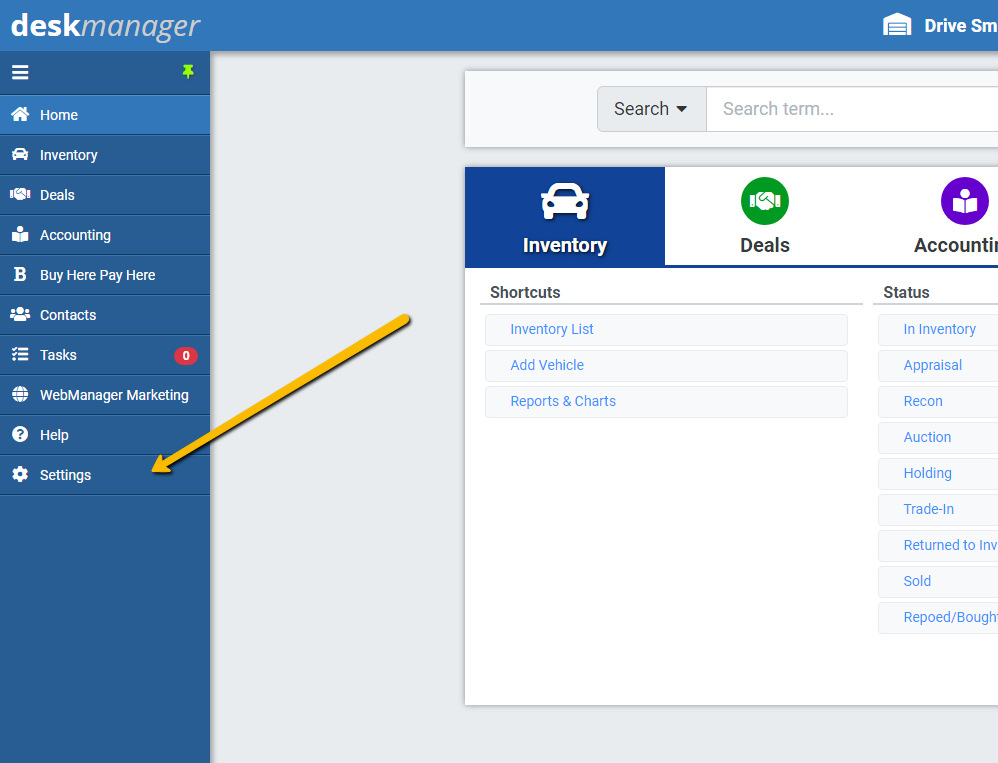 Under the Inventory category, click Pack Settings.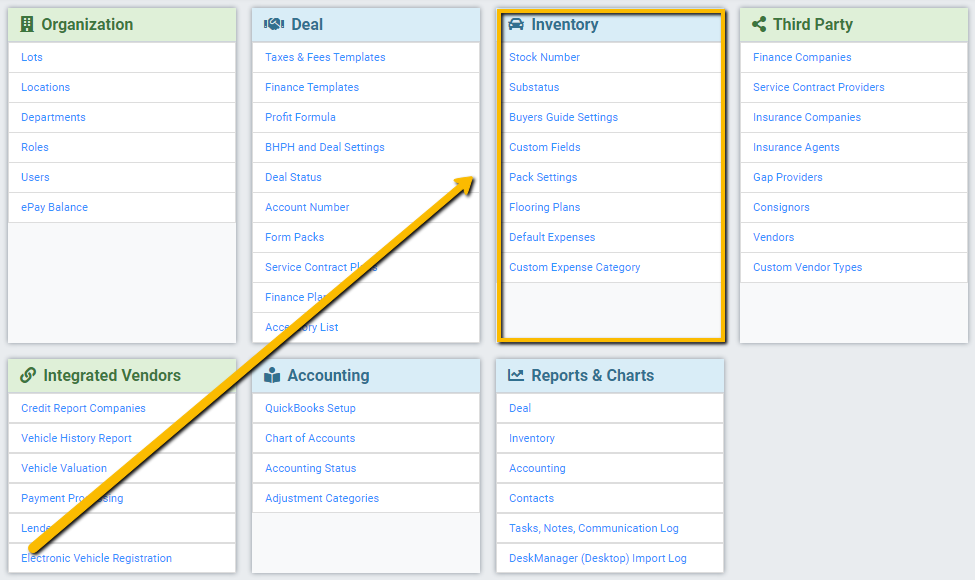 Insert the Pack Amount for your used cars and trade-ins.

The pack amount will now be automatically applied to newly added inventory.
If you want to apply the pack amount to all vehicles in your current inventory, click the corresponding Apply to Available Inventory button.

Then click Save to complete the setup process.

If you wish to view or change the pack amount on a specific vehicle, navigate to the Purchase Info tab of that vehicle.
You'll find the pack amount at the bottom of this tab. You can edit this field unless the vehicle has been sold or your user's role isn't permitted to change the pack amount.