---
If your dealership regularly provides service contract plans such as warranty, it's a good idea to add them in advance.
Once you've added a service contract plan and provider, you can pull the plan details into a deal with a single click.
How to Add New Service Contract Providers
First, click the Settings cogwheel located at the bottom of the leftmost sidebar.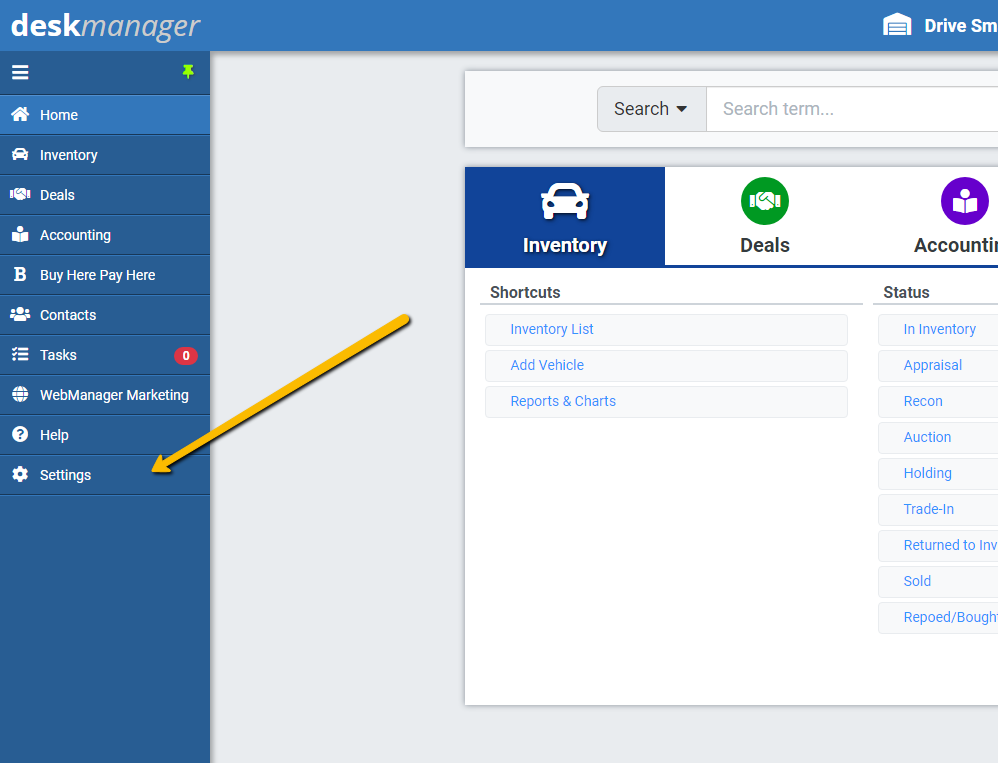 Under the Third Party category, click Service Contract Providers.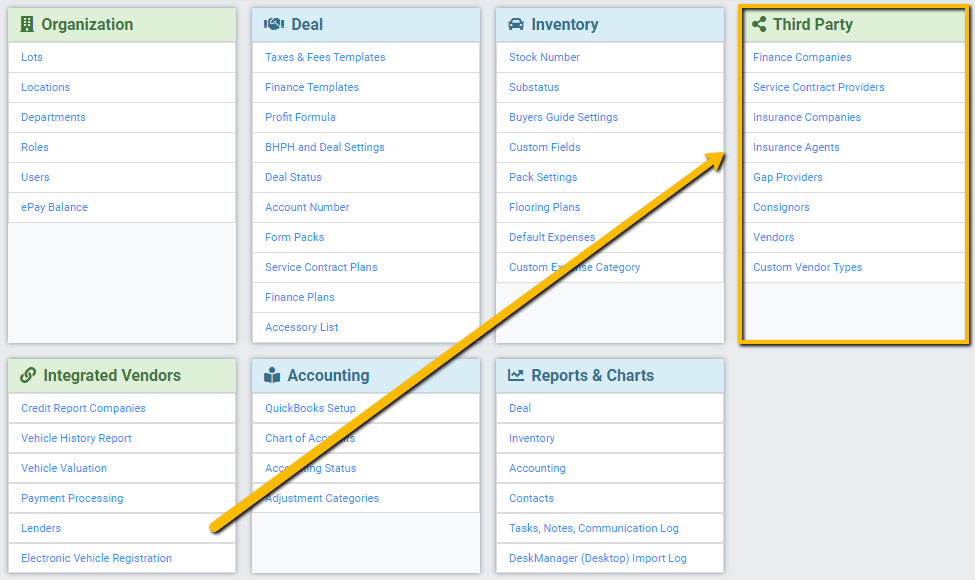 This is a list of every service contract provider you've added to DeskManager Online. To add a new service contract provider, click Add New.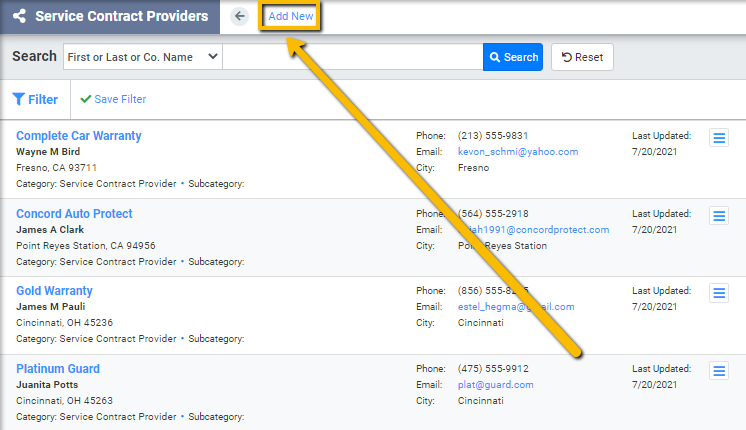 In the General tab, supply the provider's name, contact information, and address.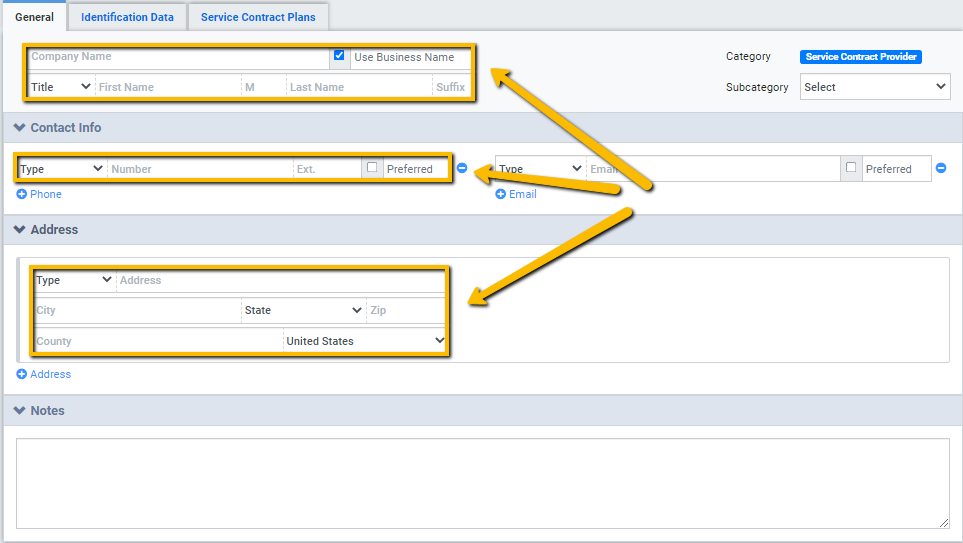 You can also make notes about this provider.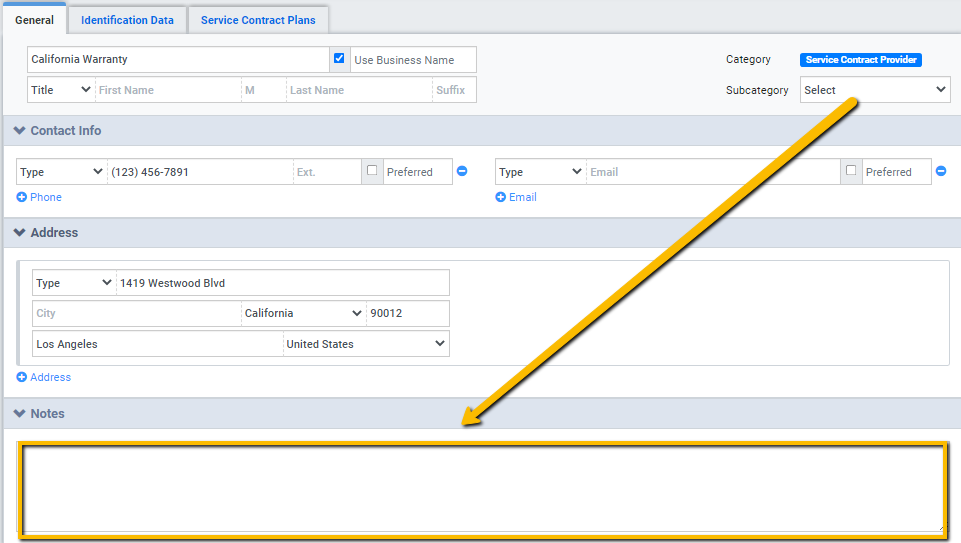 Once complete, click the Identification Data tab.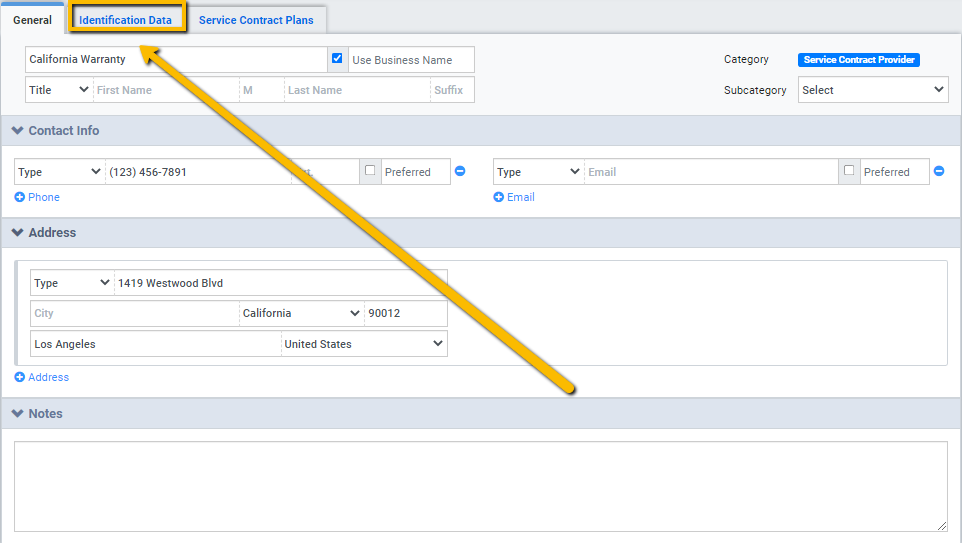 In the Identification Data tab, include the provider's account number, license number, or any other identifying information.
Lastly, click on Service Contract Plans.

In this tab, we can add plans provided by this service provider. Click Add Plan.

Include a plan code as well as the coverage, cost, and price information.
Then click Save.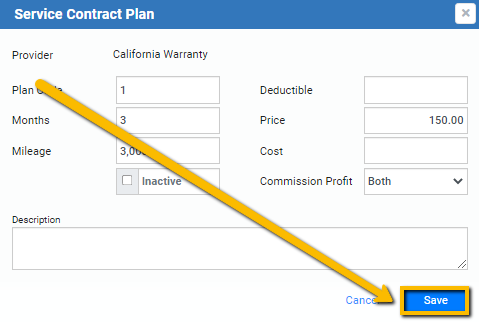 You will now see the plan listed under this tab. If this provider offers multiple plans, you can add more by clicking Add Plan.

Once you've finished setting up this new service contract provider, click Save in the top-left.

You'll now be able to pull the service contract plan into a deal with the push of a button.