If you have a 700Credit account, you can run credit reports within DeskManager Online through this
If you've already set up your 700Credit integration, you can learn how to run credit by reading our article here:
To run credit within DeskManager Online, a subscription to our credit module is required. To purchase this subscription, contact your AutoManager representative.
How to Set Up 700Credit Integration
First, click the Settings cogwheel located at the bottom of the leftmost sidebar.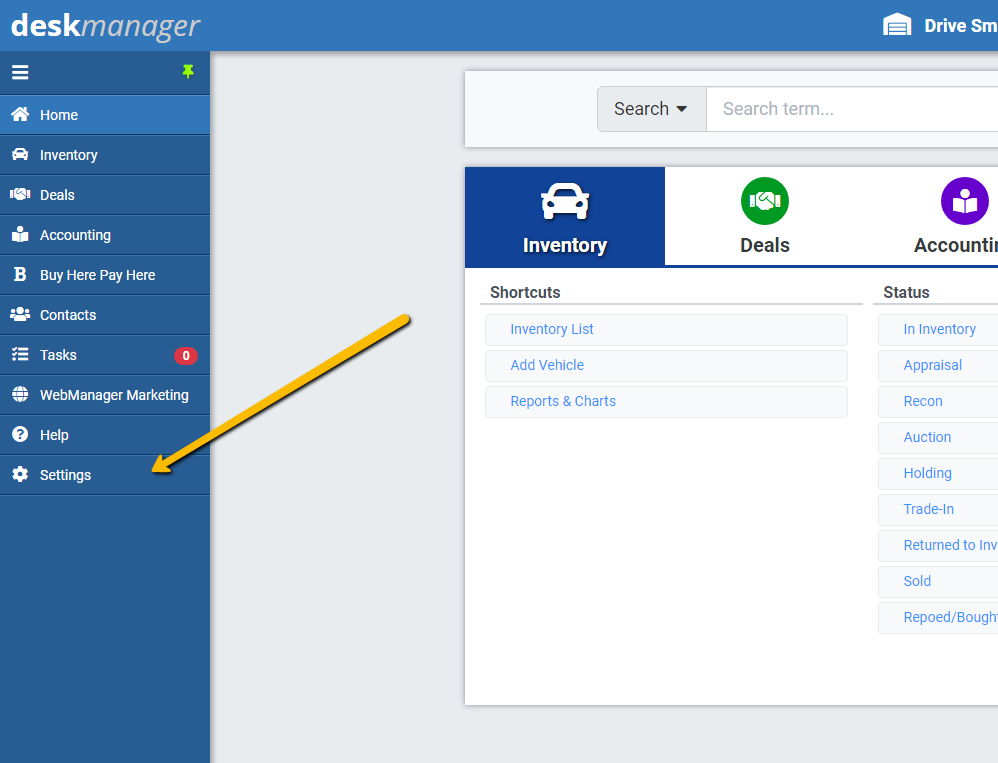 Under the Integrated Vendors category, click Credit Report Companies.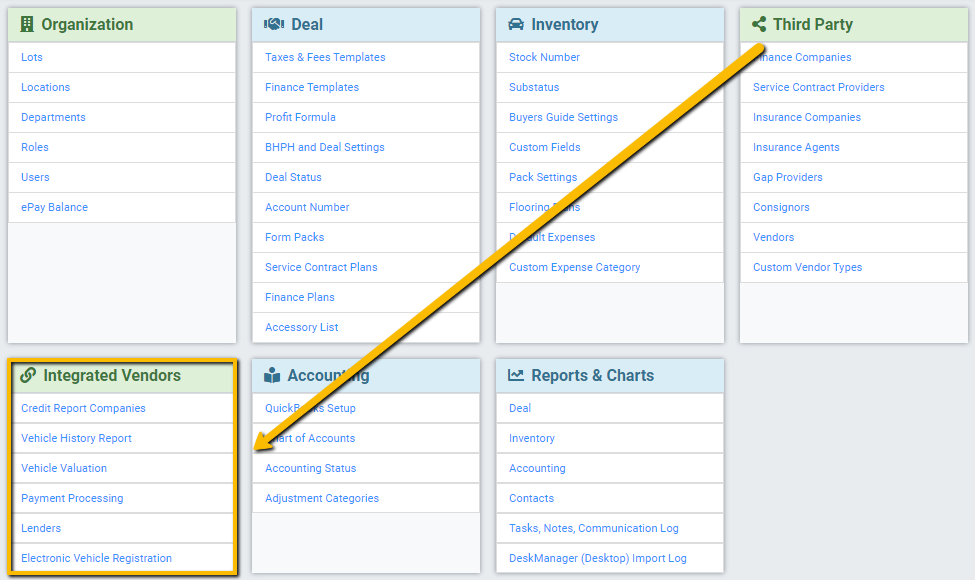 Then click 700Credit.
Provide your Credit Reporting credentials from 700Credit. Note that these credentials are different from those you use to log into the 700Credit website. These credentials are specifically provided by 700Credit for this integration.

If you do not know these credentials, contact 700Credit.

Then select the credit bureaus from which you're compiling the report.

If 700Credit is your default credit report provider, check the box for Is Default.

Then click Save.