WebManager makes it easy for you to make changes to your website. This guide will help you access the Website General Settings and other basic features.
General Settings
To access and configure the General Settings of your website, find Settings (gear icon) at the bottom of the left-hand side of your WebManager dashboard. Click the gear icon, then hit Website, and then General.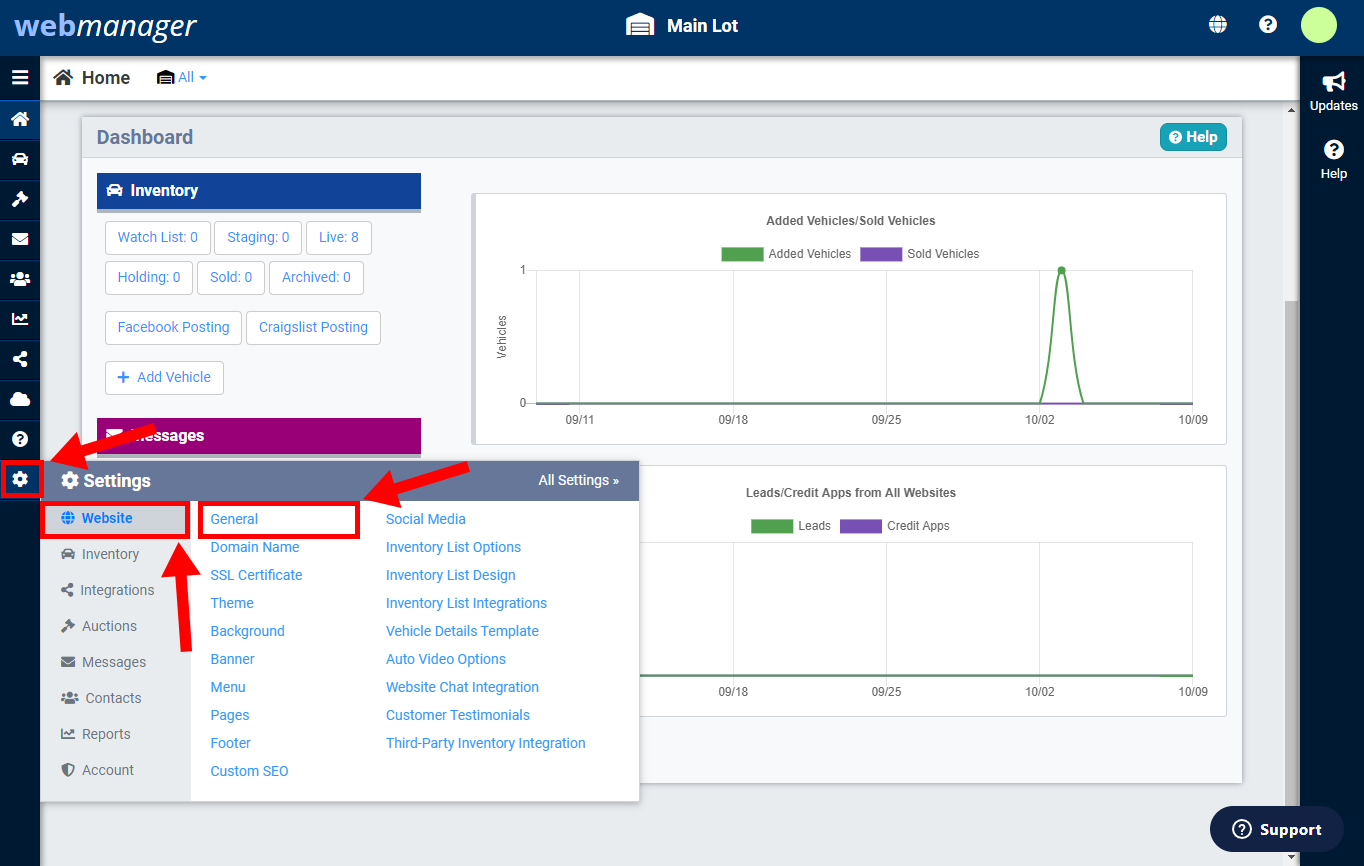 The Website Settings page will then appear on your screen. This is where you can enter and modify the Website Title, Description, and Keywords.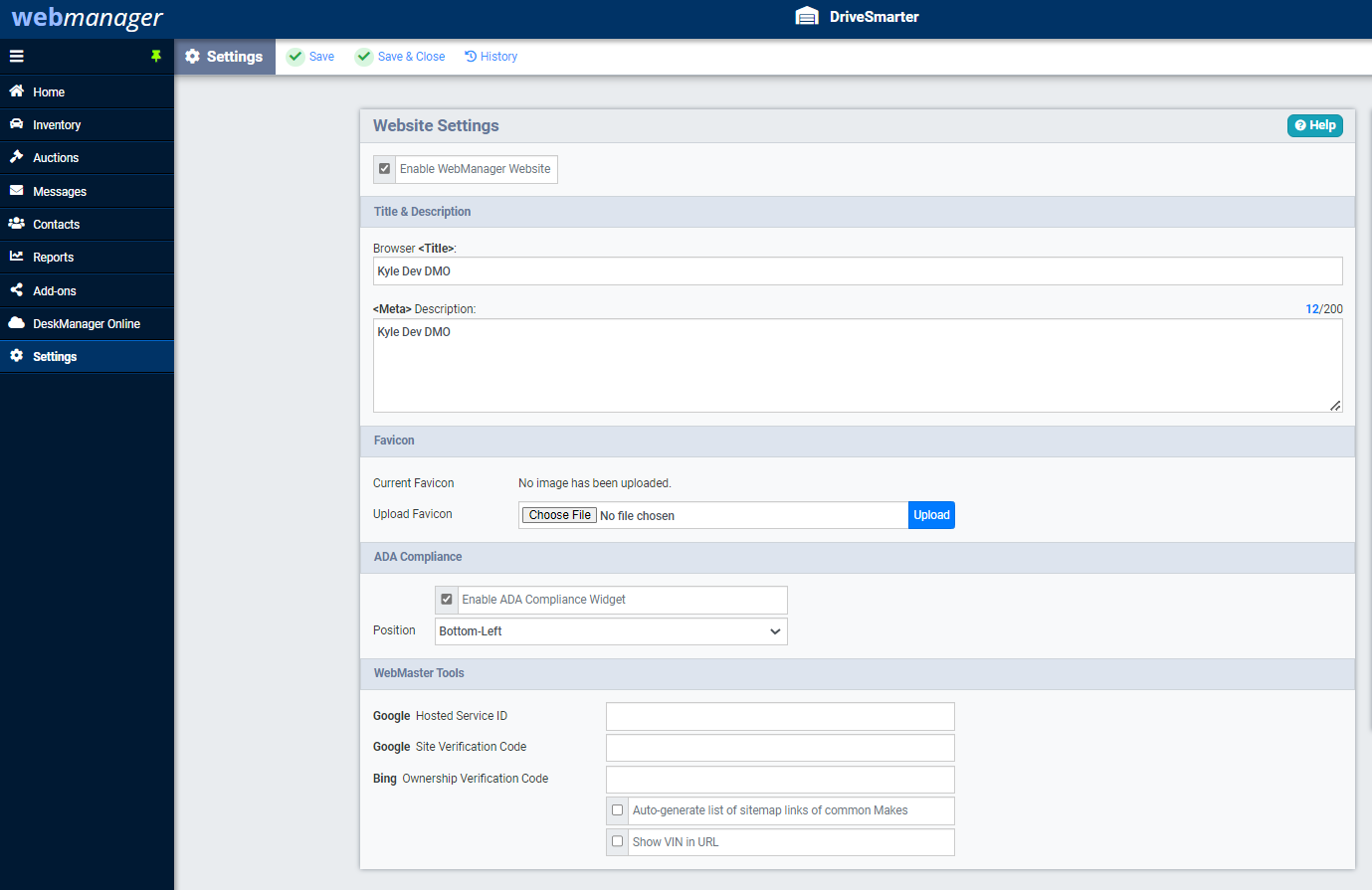 Here are crucial things to remember while you're in the Website Settings page:
Your Website Title is shown in your browser's Title bar on your website, and as your banner text if you do not have a banner image or flash file uploaded.
The Description and Keywords are included in Meta tags in your website's HTML for search engines to reference.
They are not displayed normally anywhere on your website.
The SEO Text is added to the footer at the bottom of every page, to ensure important keywords are also included in the content of every page.
Favicon
A Favicon is a small square image, usually a company's logo or initials, that helps identify your website in browsers, search results, tabs, and bookmarks. You can enter and update your favicon in the General Settings page.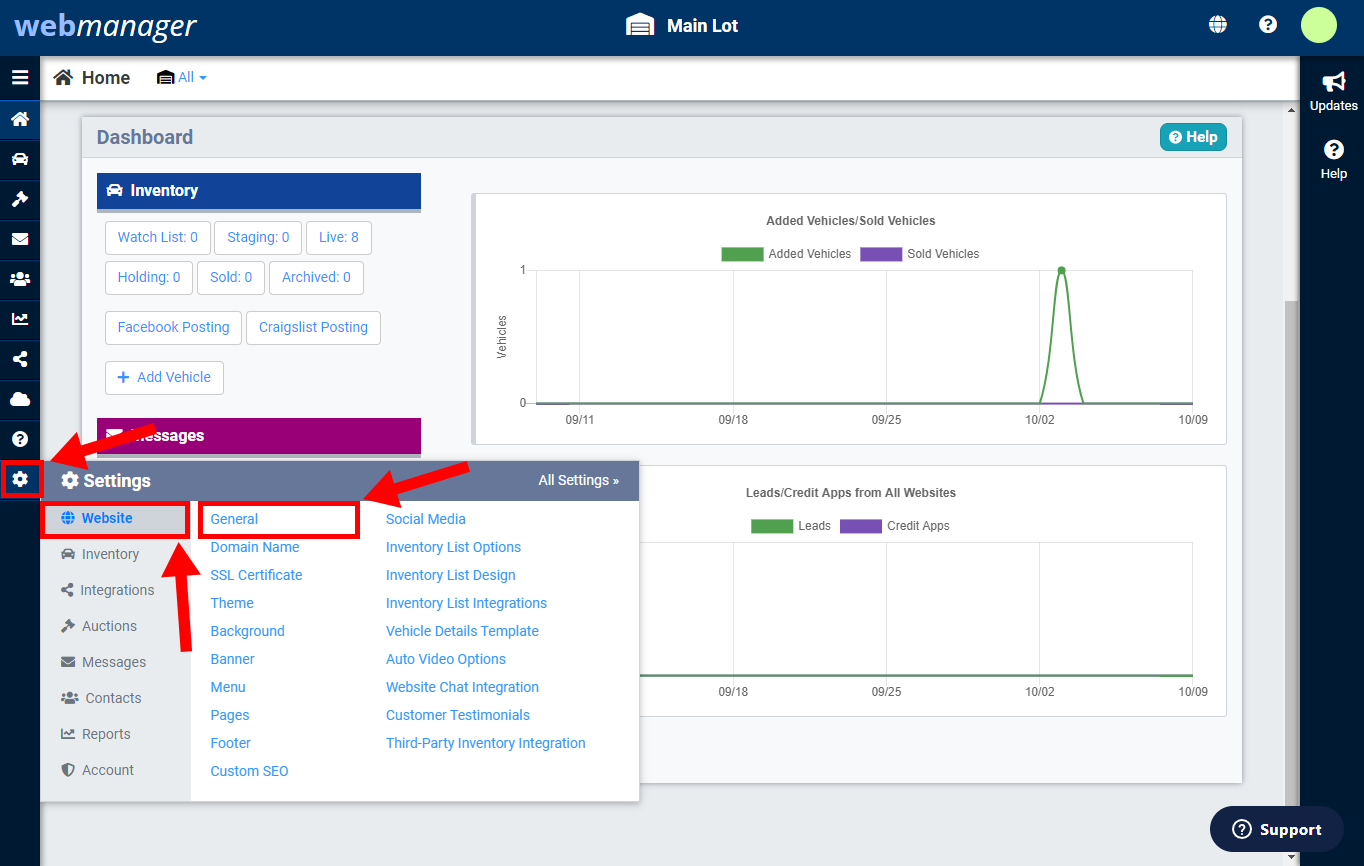 To upload or update your website's favicon, click Choose File and select the image you'd like to use, then click Upload. The current Favicon will be displayed next to Current Favicon.
Webmaster Tools & Site Verification
You can find your WebMaster Tools settings near the bottom part of the Website General Settings page.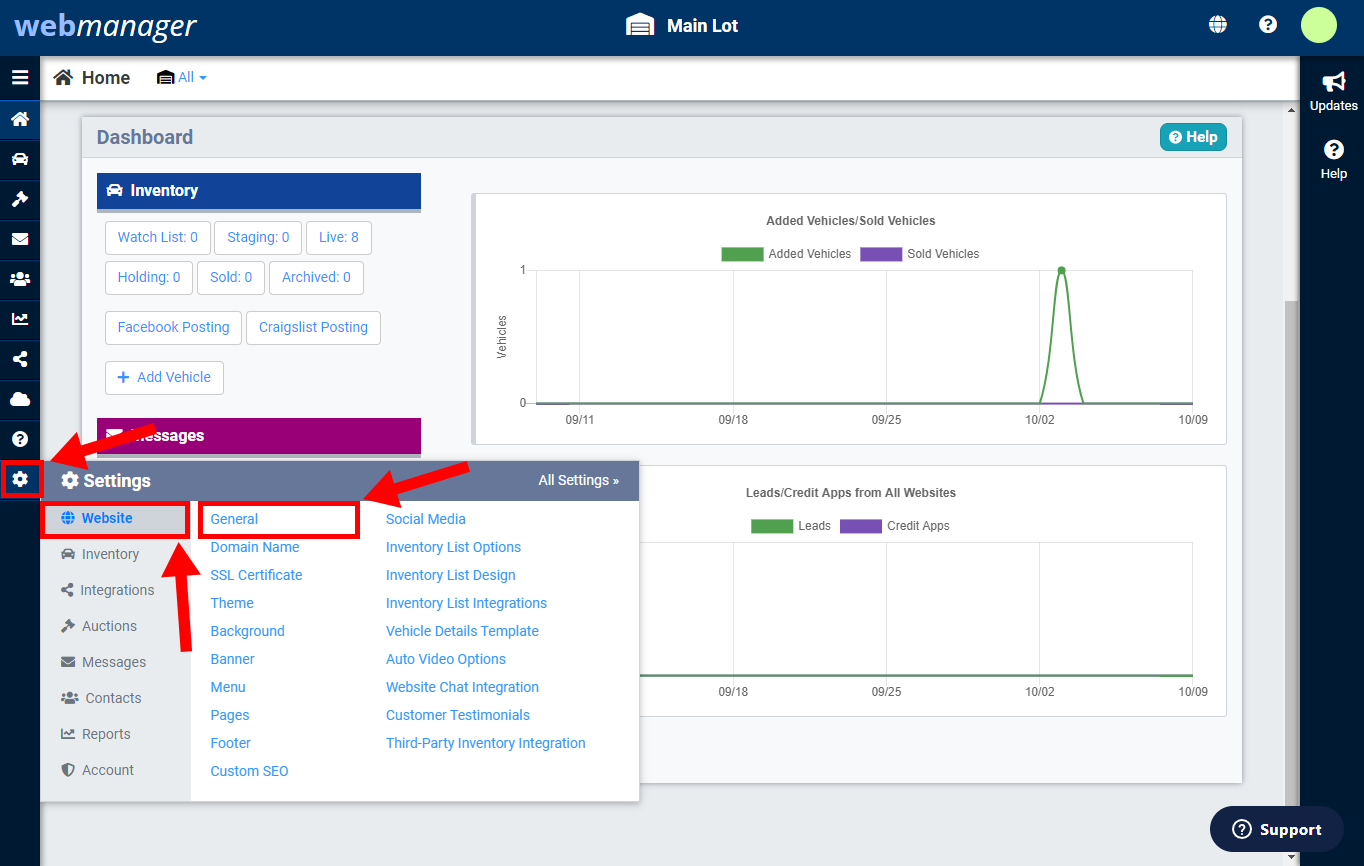 In the Website General Settings page, you can enable a number of Google and Bing features.
To activate Google capabilities, you need to go to the Webmaster Tools section and enter your Google Hosted Service ID and Google Site Verification Code.
For Bing features, you need to key in for your Bing Ownership Verification Code.
Once those codes are entered, your website will be able to respond to requests from both Google and Bing, enabling special features in the process.